Introduction
Welcome to the Camunda Platform Manual! Camunda is a Java-based framework supporting BPMN for workflow and process automation, CMMN for Case Management and DMN for Business Decision Management. Also see: Implemented Standards.
This document contains information about the features provided by the Camunda Platform.
To give you an overview of Camunda, the following illustration shows the most important components along with some typical user roles.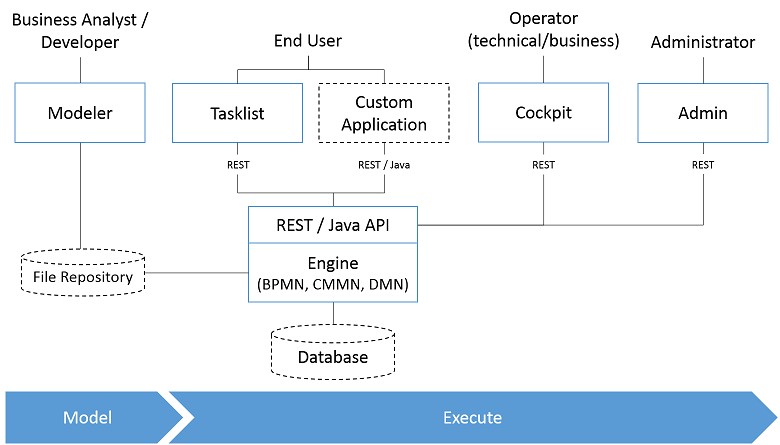 Process Engine & Infrastructure
Modeler
Camunda Modeler: Modeling tool for BPMN 2.0 and CMMN 1.1 diagrams as well as DMN 1.3 decision tables.
bpmn.io: Open-source project for the modeling framework and toolkits.
Web Applications