Auditing of Cockpit Operations
Since Cockpit is a very powerful tool, it is often desired to inspect which user performed which operation for auditing purposes. Cockpit operations that change state are logged in the BPM platform's user operation log that is part of the process engine history. The log allows to understand
which user performed an operation
which operation was performed
when the operation was performed
which entities (process instances, tasks, etc.) were involved
which changes were made
To get a more detailed explanation about the Java and REST API methods to get user operations, check out this url.
User Operation Log in Cockpit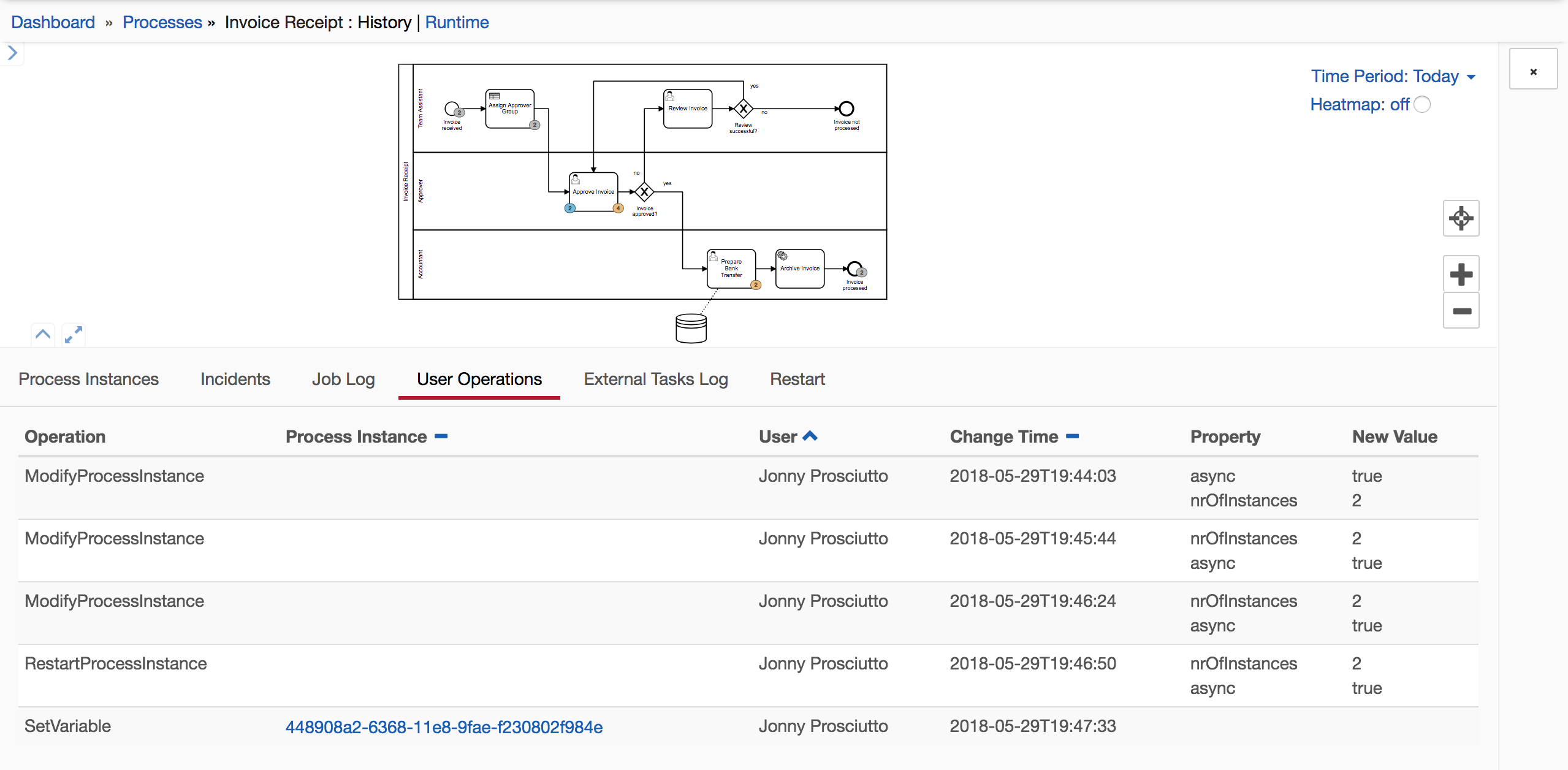 Cockpit provides the possiblity to view the activity of different users in the User Operations table. The table can be found in both the process definition and instance history views. The table is a representation of the history of various user operations and information about the property changes involved. Rows are grouped by operation to provide clear insights on the changes produced by each operation.
Cockpit Operation Log Entries
The following table serves as an index that relates operations in the Cockpit user interface to operations in the user operation log. Whenever a listed operation is performed in Cockpit, entries for the corresponding user operations are created in the user operation log. The following list relates UI operations to the operation and entity types in the operation log. See the user operation log documentation for details on these types.