Dashboard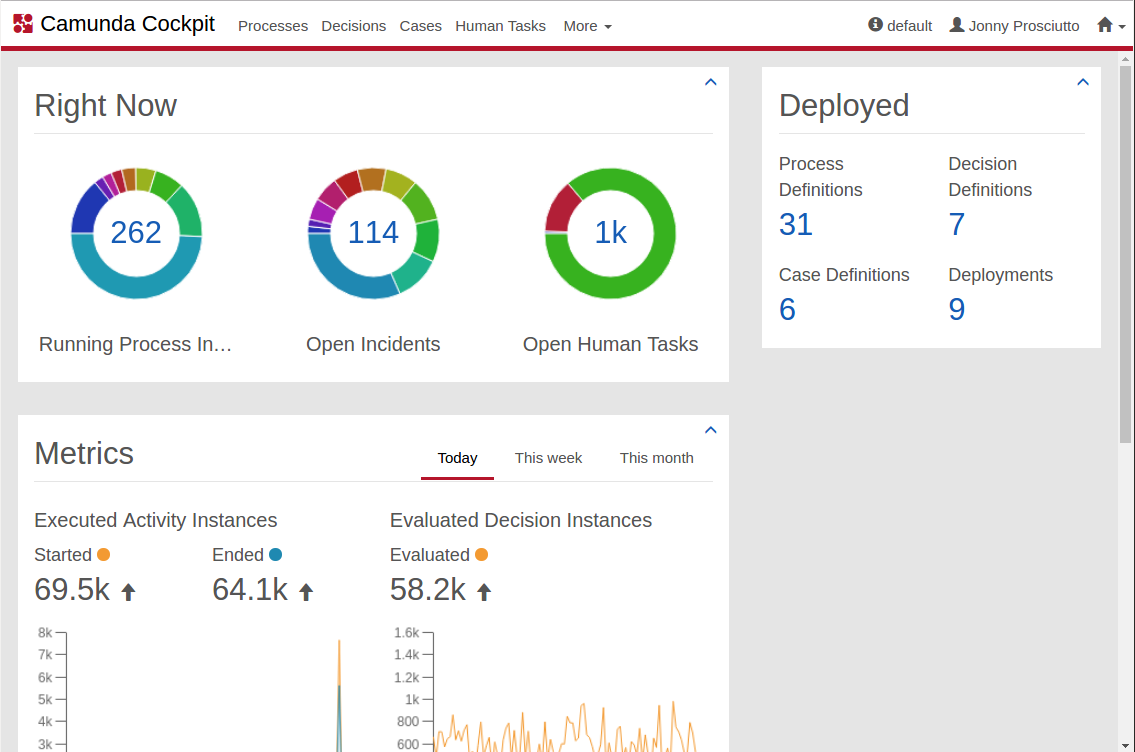 The dashboard of Cockpit provides an overview of the different cockpit sections: Processes, decisions, deployments, reports and batches. It displays key metrics for each section.
Additional plugins can be added to the dashboard.
Multi Engine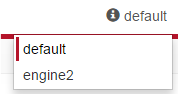 If you are working with more than one engine, you can select the desired engine via a dropdown selection. Cockpit provides all information of the selected engine.